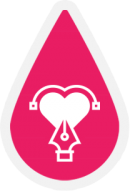 Logo Development
At Salic Studios, we offer logo design services. A custom logo can be applied to your website, letterhead, envelopes, business cards, signage, vehicle lettering and more! We work closely with our clients to create and refine their corporate identity and to build effective branding. We are here to help you take your business to the next level.
Billboard Design
Our Objective is to provide you with a billboard design that looks professional and meets all of your requirements at an affordable price.  Our goal is to make sure your billboard stands out from its competition. 
Digital Ads
Creating the perfect digital ad can be difficult.Here at Salic Studios, our experienced designers, will work with you to create an effective  digital ad suited for your company. We have experience creating digital ads for facebook, instagram, youtube, google ads, and many other platforms. Contact us today for your next digital ad.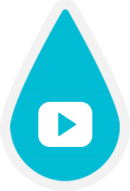 Motion Graphics
If you are getting more into digital advertisement, as well as, utilizing social media such as youtube or facebook as a new way to promote your business, then a logo introduction animation might be what you need to take all your videos to the next level. We make sure that your logo intro animation is not only professional, but that it also matches your brand .You want your videos online to stand out from the competition, we are here to help you achieve that.
Website Facelift
Revamp your company's website to give your digital brand a fresh feel. A website resembles your business. Give an impression that will last. We make sure your website is organized and easy to navigate. Giving it a long lasting positive impression on your website visitors and potential new customers. 
Website Development
It is a competitive globe of the organization, today for the organization existence online is crucial. If you have a service it is essential to have It is an affordable world of the business, today for the company existence on the internet is vital. This technologically advanced era is nearly a demand to have a website. The on the internet existence on the web for any type of business is necessary as it helps to grab great opportunities for the organization.